Flux is a common chemical used by PCB assembly companies, do these substances need cleaning? How to clean flux on PCBA board? FS Technology will introduce you in detail.
Whether cleaning flux is required
The answer given by FS Technology is: it needs cleaning, and it needs to be thoroughly cleaned, whether it is before or after welding. The following are the reasons why FS Technology believes that cleaning the circuit board flux is required.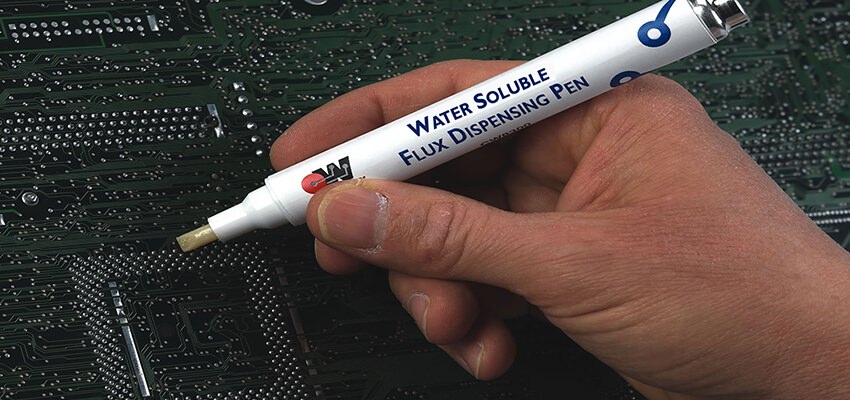 Make the circuit board beautiful
If you are also a turnkey PCBA assembly company, then you must know that the aesthetics of the circuit board determines whether your customers will buy circuit boards from your company next time. Customers will subconsciously think that a beautiful circuit board is the result of your hard work. If the PCB flux is not cleaned in time, it will produce clearly visible oil stains and other dust residues at the solder joints of the circuit board. The reason for this phenomenon is that the flux has adsorptive properties, which will adsorb the dust and powder in the air to the PCB board.
You don't need to worry about these issues if you are buying turnkey PCB assembly services from FS Technology. Our services range from design to production to cleaning and testing, and every process has a quality control link. If the cause of the flux residue is due to the rework process, it will be seen as a faulty tag in the reworked area and cause attention to the job even if it shouldn't.
Helps improve PCB reliability
It is most important for customers to choose a company that can provide high-quality circuit boards. The reliability of the PCB can determine the quality of the final product. For a company like FS Technology that can achieve mechanical assembly, the quality of the circuit board is particularly important. For most EMS providers, customers cannot directly observe the circuit board, but observe its working level from the product performance. Therefore, these mechanical assembly companies are very perfunctory in the cleaning of circuit boards, which will make the product potentially short-circuit risk. To this end, FS Technology will be responsible for every product we produce, whether your product is a computer keyboard or an electronic medical pacemaker. From the perspective of customers, we provide customers with the most affordable products while ensuring product quality.
Cleaning can place components and PCBs from being corroded
Flux is an acidic chemical. Metal products are known to corrode when exposed to acids. If we do not even clean the circuit board, the flux remaining on the PCB will absorb the moisture in nature and corrode the leads and contacts of the PCB components. It is an irreversible damage to a fragile product such as a circuit board.
High requirements for products in specific industries
As we all know, today is the era of electronic products, and circuit boards, as the core of electronic products, have played a vital role in the development of the modern electronics industry. It can be said that today's electronic products are inseparable from circuit boards. For some specific industries, cleaning the PCB is a must. In medical, automotive, aerospace, military and other high-tech fields, they control the quality of products very strictly. Even in very harsh environments, PCBA boards do not allow errors. Therefore, when manufacturing these products, we It is not only necessary to clean the bare board to remove the flux, but also the cleaning of the PCB components should not be sloppy.
Enhanced adhesion of PCB protective coatings
Turnkey PCB assembly companies require surface cleaning when repainting circuit boards. This is required even if the board is very clean. The same logic applies to conformal coatings. Even if the contamination comes from no-clean flux, if there is a stain on the board surface it can cause the paint applied to it to peel off."No-clean" refers to the amount of ionic material left behind after soldering. It doesn't matter if the coating sticks or not.
Avoid potential PCB risks
Professional PCB assembly companies believe that cleaning must be better than not cleaning. Harmful encapsulation residues from the soldering process may be released from the rosin/resin when we clean the board that needs to be assembled. Yes, it's the white residue that appears after cleaning. These substances are hazardous waste that will put your board at potential risk.
Dendrite growth occurs when placing PCB
There are polar particles in flux residues, when your board is exposed to air, it absorbs moisture, and due to the potential difference in the PCBA, negative ions move through the potential difference, creating an electrical current. Electric currents form chains or branches that connect into dendrites. These humble, snowflake-like crystals are highly conductive. When we enable the board, unintended traces are formed that can cause current to leak, or even short circuits for extended periods of time. If you think it is troublesome to clean the pcb flux, FS Technology recommends that you use no-clean flux. This type of solution has less ionic content, and when in the reflow stage, the negative ions are consumed due to the high temperature.
How to Clean PCB Flux
In the above article, FS Technology introduced you to the harm that unclear flux will bring to the circuit board, then in the following article, we will tell you how to thoroughly clean these residues.
Manually remove flux from PCB
Manual cleaning is a tedious task, which neither requires the use of advanced instruments nor professional cleaning knowledge. You need to be equipped with a solution of cleaning PCB flux and apply it to the circuit board that needs to be cleaned, after standing for a while, gently sweep away the residue with a clean brush. This process is long and requires a lot of patience. Of these we recommend Flux Remover 4, which uses an ESD wipe to clean all flux residues from the board. Flux Remover 4 is an alcohol-based cleaning fluid designed for manual PCB cleaning, and in past experiments we have found that it cleans most flux residues. Also, it is an expert on other pollutants. If you want to know more about PCB flux removal, you can come to FS Technology's pcba knowledge blog website to inquire.
Machine cleaning
As the name suggests, manual cleaning is done by ourselves. Machine cleaning is to use professional and advanced PCB cleaning equipment. These washing machines have a large number of washing systems. The PCB cleaning machine can specially clean flux residues, large particles of garbage, small particles of dust, etc. The use of a machine can quickly and effectively carry out a comprehensive cleaning of the circuit board.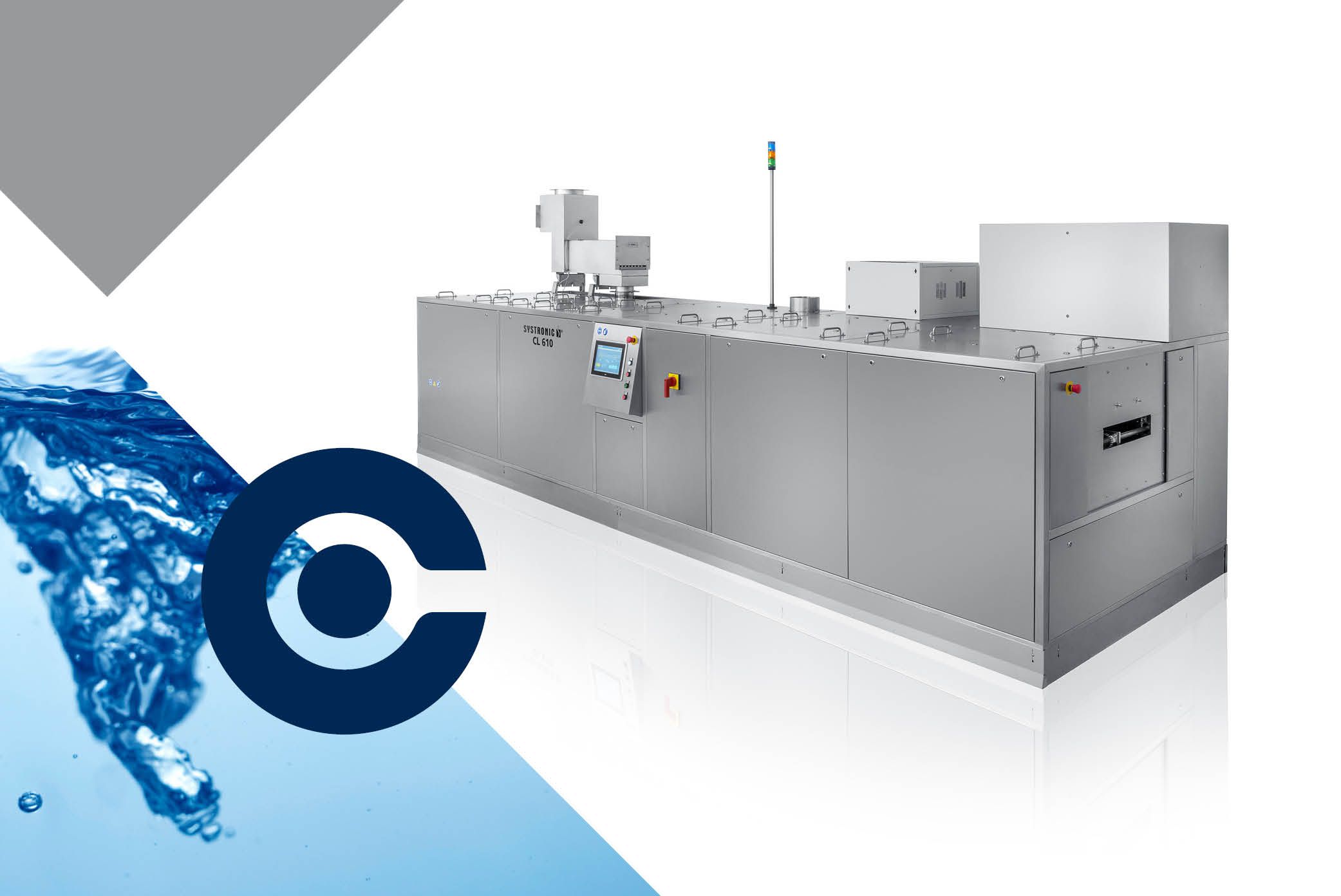 Cleaning reworked circuit boards
Transportation or other reasons can cause damage to the circuit board, but many turnkey PCB assembly companies can't do it. FS Technology provides comprehensive after-sales service to ensure the interests of customers. After we receive the PCB board that needs to be reworked, we will conduct a PCBA failure analysis. After finding the cause, clean and repair. For rework cleaning, we use cotton swabs or foam swabs dipped in isopropyl alcohol or other cleaning solvents the most. This not only ensures that the circuit board is visually clean, but also makes subsequent maintenance work easier.
The cleaning content of the flux is probably here. If you are interested in the knowledge of circuit boards, you can go to the FS Technology PCB blog.